Our Team here at Markin' Out consists of the core three

Brandon: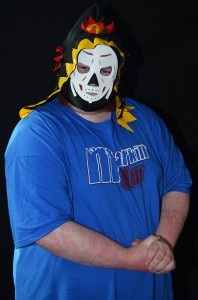 Born and raised on Long Island, Brandon has been a professional wrestling devotee since late 1997. He's been hooked since he'd been introduced to then, WWF, by his brother's friend. He would occasionally watch WCW and ECW, but his heart was with WWE. When Brandon isn't watching wrestling, you can find him listening to music, drawing, enjoying a nice romantic comedy or going to concerts that include (but are not limited to) Dion, Frankie Valli, Peter Noone, KISS, Neil Sedaka and Taylor Swift. He also enjoys a wide array of stand up comedians. Some might say he is one himself.
Favorite Wrestler: Mick Foley
Favorite Match: TLC II – Edge & Christian vs. The Hardy Boyz vs. The Dudley Boyz, WrestleMania X-Seven
Dave: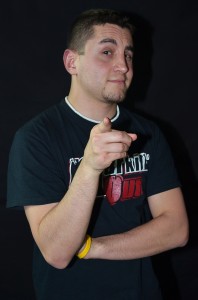 Dave enjoys long walks on the beach, candlelit dinners, and hot chicks. Dave is simply known as "Dave the Rave that all the Ladies Crave". He is a former college wrestler and it all started because he thought he may learn how to do a suplex during practice.
Favorite Wrestler: "Stone Cold" Steve Austin
Favorite Match: Owen Hart Vs. Bret Hart WrestleMania X

Chris: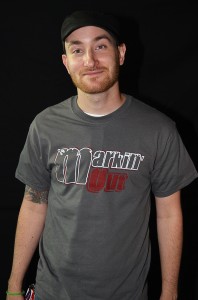 Chris' earliest memories of wrestling include The Lex Express, The Steiner Brothers and Bret "Hitman" Hart. He has always followed the pro wrestling field and has even competed in backyard wrestling in his teens (Don't try this at home). When Chris isn't watching wrestling, he is listening to the angriest music possible. A graduate of The Connecticut School of Broadcasting, he felt it was only right to start a podcast on one of his favorite things… Pro Wrestling
Favorite Wrestler: Bret "Hitman" Hart
Favorite Match: Edge vs Mick Foley, WrestleMania 22
In Addition to The Big Three, we also have some excellent supporters
Ring Rope Rebellion: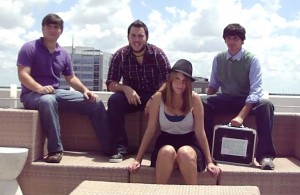 A pioneer in the world of pro wrestling-themed hip hop. Aside from creating Markin' Out's incredibly catchy and recognizable theme, RRR is also responsible for creating The Big O's current entrance music in NYWC and becoming "Broski's of the Week" with their Zack Ryder music video "Go Broski." Consisting of Jason, Riley, Garick, and Doug, Ring Rope Rebellion has become an Internet sensation thanks to their good looks, limitless talent and vast knowledge of professional wrestling.
Favorite wrestler (collective): D'Lo Brown
Favorite match: Mark Jindrak vs Spike Dudley, Smackdown (4/13/04)
I remember being a fan of wrestling as a kid, getting Kane confused with Sting and falling in love with the WWF as a result. I got into graphic design because of wrestling, making banners and signatures for forums on a create-a-wrestler website, and self taught myself just about everything I know so far. As a result of designing for the IWC crowd, I also got into indy wrestling, and more specifically CM Punk. I have been straight edge ever since. My love for wrestling grows and now is one of my favorite hobbies, aside from dominating Yugioh tournaments, collecting sneakers and getting tattoos. If you'd like to get me to help out on logos, banners or anything really, contact me.
Favorite Wrestler: CM Punk
Favorite Match: Eddie Guerrero vs. Brock Lesnar, No Way Out 2004 (Recently, CM Punk vs. John Cena, Money in the Bank 2011)