Our Team here at Markin' Out consists of the core three:

Brandon: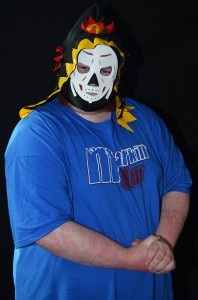 Born and raised on Long Island, Brandon has been a professional wrestling devotee since late 1997. He's been hooked since he'd been introduced to then, WWF, by his brother's friend. He would occasionally watch WCW and ECW, but his heart was with WWE. When Brandon isn't watching wrestling, you can find him listening to music, drawing, enjoying a nice romantic comedy or going to concerts that include (but are not limited to) Dion, Frankie Valli, Peter Noone, KISS, Neil Sedaka and Taylor Swift. He also enjoys a wide array of stand up comedians. Some might say he is one himself.
Favorite Wrestler: Mick Foley
Favorite Match: TLC II – Edge & Christian vs. The Hardy Boyz vs. The Dudley Boyz, WrestleMania X-Seven
Dave: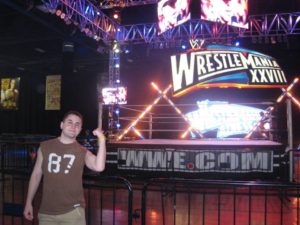 Dave is a former wrestler from SUNY Oneonta and it all started because in middle school he thought he may learn how to do a suplex. When Brandon was asked about Dave, he replied that "Dave always wanted The Undertaker to make him famous". Till this day, Dave has never met The Undertaker.
Favorite Wrestler: "Stone Cold" Steve Austin
Favorite Match: Owen Hart Vs. Bret Hart, WrestleMania X

Chris: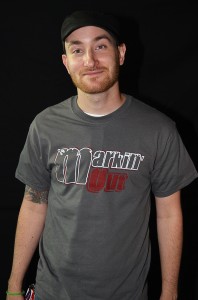 Chris' earliest memories of wrestling include The Lex Express, The Steiner Brothers and Bret "Hitman" Hart. He has always followed the pro wrestling field and has even competed in backyard wrestling in his teens (Don't try this at home). When Chris isn't watching wrestling, he is listening to the angriest music possible. A graduate of The Connecticut School of Broadcasting, he felt it was only right to start a podcast on one of his favorite things… Pro Wrestling
Favorite Wrestler: Bret "Hitman" Hart
Favorite Match: Edge vs Mick Foley, WrestleMania 22